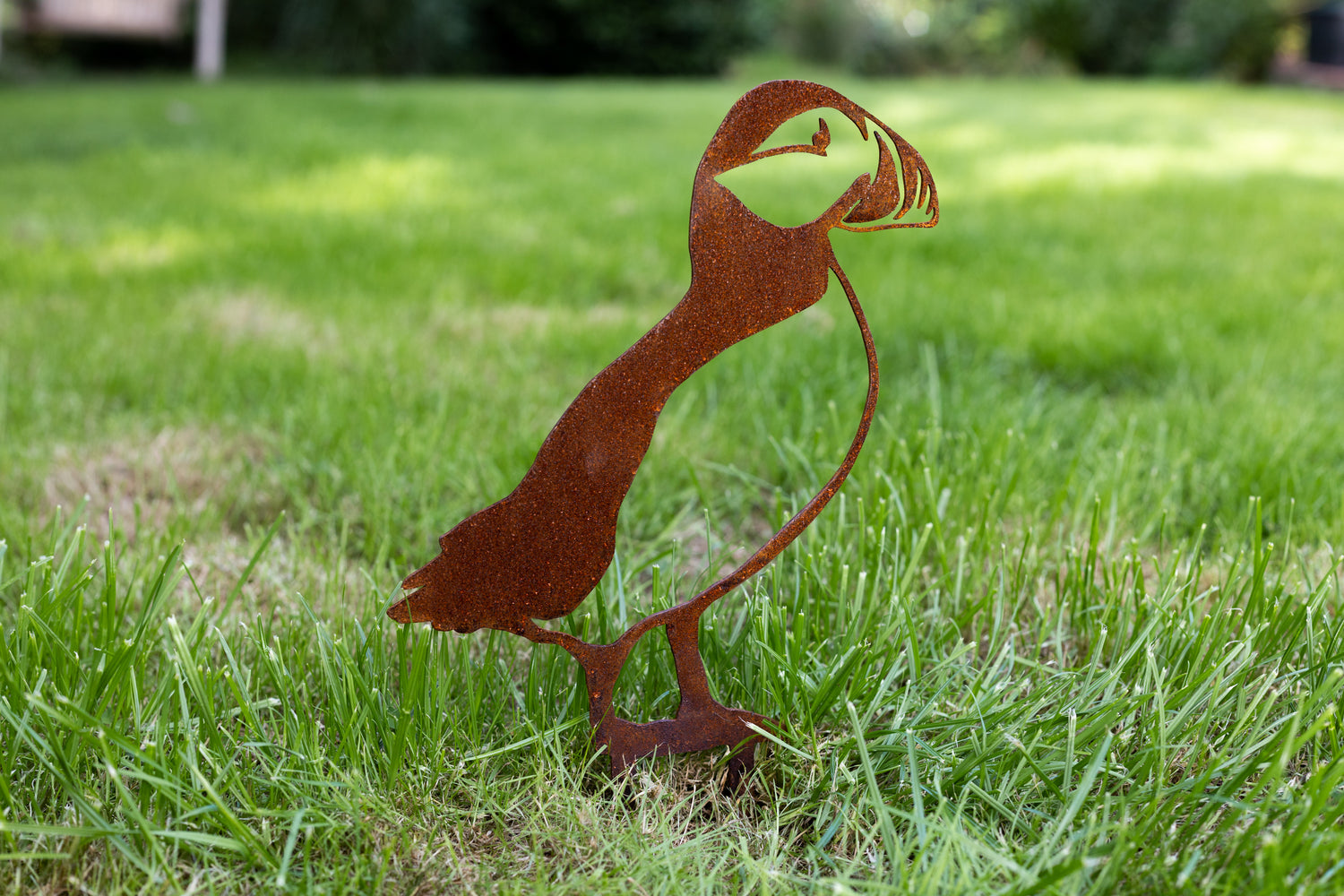 COR-TEN® Steel Designed to Last!
At MetalMotif we sell our own hand designed rusted metal garden art of animals and scenery. Made from COR-TEN weathering steel our products don't just look great but they last forever! With multiple bracket types available for fixing in place anywhere you have a space!
Shop All
COR-TEN® Steel

By using COR-TEN® steel to make our products we ensure they will never deteriorate over time and will stay as strong and detailed after decades as it was the day you place your 'motif' in your garden.

Highly Detailed

Making a quality product is our main goal. We add as much detail as physically possible to our designs and use high precision fiber laser cutters to make our 'motifs' as lifelike as we can.

British Made

We are proud to say all our Motifs are British Made. As well as all boxes
and product tags.

With our backgrounds in manufacturing, ensuring our products are made ethically, in Britain, and to a high standard is very important to us.
Regular price
£20.00 GBP
Sale price
£16.00 GBP
Unit price
per